Testimonials

The selection of products is awesome and the customer service cannot be beat! Definitely recommend calling them for your promotional products needs.
Ashley | Detailer
R2 Car2

My company is small, but we deliver big results to our clients and I love the way my WebExpress Pro site helps me compete with bigger distributors who have bigger overheads and budgets for their web presence. I sometimes reprint the complimentary letters that clients send me ... they make such good introductions. But the testimonial feature of WebExpress Pro saves me lots of printing costs, and I love the way it invites customers to submit their own nice thoughts. I've had several calls resulting from the Tell-A-Friend feature ... who wouldn't love that. My online showroom lets me create theme-oriented collections of products that have specific appeal to certain target audiences, and that really reflects the way we do business.
Jovan Van Drielle
Geminus Inc. - Scottsdale, AZ

I've been a fan of WebExpress Pro since I first tried using it. At Incentive Works we depend on our web site to reach clients in neighboring cities and states. We have several offices and account executives who work from their homes, but our WebExpress Pro site gives us a very professional way to present our company as one with remote locations and every account executive accessible with a mouse-click. It's all about relationship-selling these days, and we're sold on the way our web presence builds relationships with existing customers and turns new prospects into good accounts.
Ken Masterson
Incentive Works - Englewood, Colorado

I've been meaning to write to tell you just how wonderful and brilliantly conceived I think WebExpress Pro is. In my 23 years of experience in this industry, I have never seen a sales and marketing tool that is as compatible with the way we communicate and interact with our customers as WEP is. It is truly exceeding my expectations. We are currently busy setting up links, showrooms, specials, and news and events so that our site reflects our "brand identity" and showcases the products that WE want to feature. Even though we aren't quite finished yet, the site still has a robust appearance. Just this morning, I talked a customer through a presentation where I had them go to one of my links to view some wearables he was interested in. In the "old" days of a month ago, we would have had to send him catalogs or visit him in person. Both are time consuming and more costly than using this elegant electronic technology. In effect, I was able to bring my bricks and mortar showroom to his desktop! As you know, I was about ready to pay a web designer to create a custom site for me that didn't nearly have the functionality that WEP has. Not only would I have paid him two to three years worth of a SAGE subscription for the site, but he would have been in my pocket forever anytime I wanted to add something new. Not only is the administration of WEP extremely intuitive (I've never read the instructions. I just started playing!), but I can make changes on the fly, even while I'm on the phone with a client looking at the site! Talk about making an impression. Thanks for making me take another look. I have been trying to think of what I like best about this product, but I'm hard pressed to single out any specific feature. The presentation function is especially slick, but the auto-expiring specials and news/events feature is also thoughtful. The showroom is nice too, allowing us to mirror our physical showroom with the products we want from the suppliers we want. Of course, the SAGE searchable database is superior to "brand X" because search results are displayed with pictures of the product vs. text. All in all, I have quickly become a major fan of this product. I wish you continued success in marketing it.
Jeffrey Gordon
Promotion Design Group - Simi Valley, CA


Before starting my own distributorship, I worked for other companies where there were multiple offices with dozens of account executives. Naturally, we like to offer our customers a relationship as personal as possible, where every inquiry, every order, every message, every person is important. And because we go to market with our ideas, not just products and prices, we don't want our web presence to make us look like commodity brokers. Nor can we afford having visitors visit something boring or dull. WebExpress Pro is so flexible that we can truly tailor it to fit our needs. Our self-expression is the key to our communication, and we can do it ourselves, literally in minutes. Creating links to our preferred suppliers helps clients understand that our ideas and creativity are the value-added dimension to the products we deliver, and that's the critical factor in today's competitive environment.
Tom Murray
Monmouth Promotions - San Rafael, CA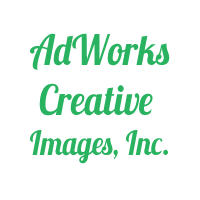 I love SAGE! Their products are very affordable and their staff is always friendly, helpful and efficient. I've received many compliments on my website from pospects and customers alike, stating how easy it was to navigate. As a distributor, I know the value of making a good first impression. Thanks SAGE!
Carolyn Bellamy, CAS
AdWorks Creative Images, Inc.


I'm one of those people who will never be a "geek" but I am thrilled to be able to manage the content of my own web site. It's not just about saving the expense of a webmaster or freelance designer ... there's no other way I can present things as immediately as with Web Express Pro. We got a huge order from a new client a few months ago when I was able to create a link to one of our suppliers while talking to this prospect on the phone. Using her own words, I wrote a description that immediately caught her attention and made the sale so much more personal. And that's not the only time it's happened. It takes me a few minutes a day to write news items, publish specials, and keep my site fresh. I use the expiration dates to make things disappear on schedule, so it's effortless! Many of my customers think I have a full time programmer on my staff, because every time they visit my site, they see something new.
Brian J. Rechten
Omega Promotional Products - Middletown, NJ


The thing we like most about WebExpress Pro is the way we can present ideas and products to our customers without the need for a personal visit. People relate so easily to our online showroom, and they call with questions that turn into orders so easily. There's nothing better than meeting with a customer face-to-face, but during off-hours or busy times, our web presence is the next-best-thing. Another feature we really love is the ability to create custom online merchandise catalogs - programs that enable us to handle e-commerce without any burdensome complication or expenses.
Judy Friedman
HSA Enterprises - Miami, Florida